India is a country with full of colors and festivals. Here people of different cultures and languages are all united by the festivals, which are celebrated throughout the year. Raksha Bandhan also known as Rakhi is also a part of our Indian festivals. Rakhi falls in the month of August before
Janmashtami
.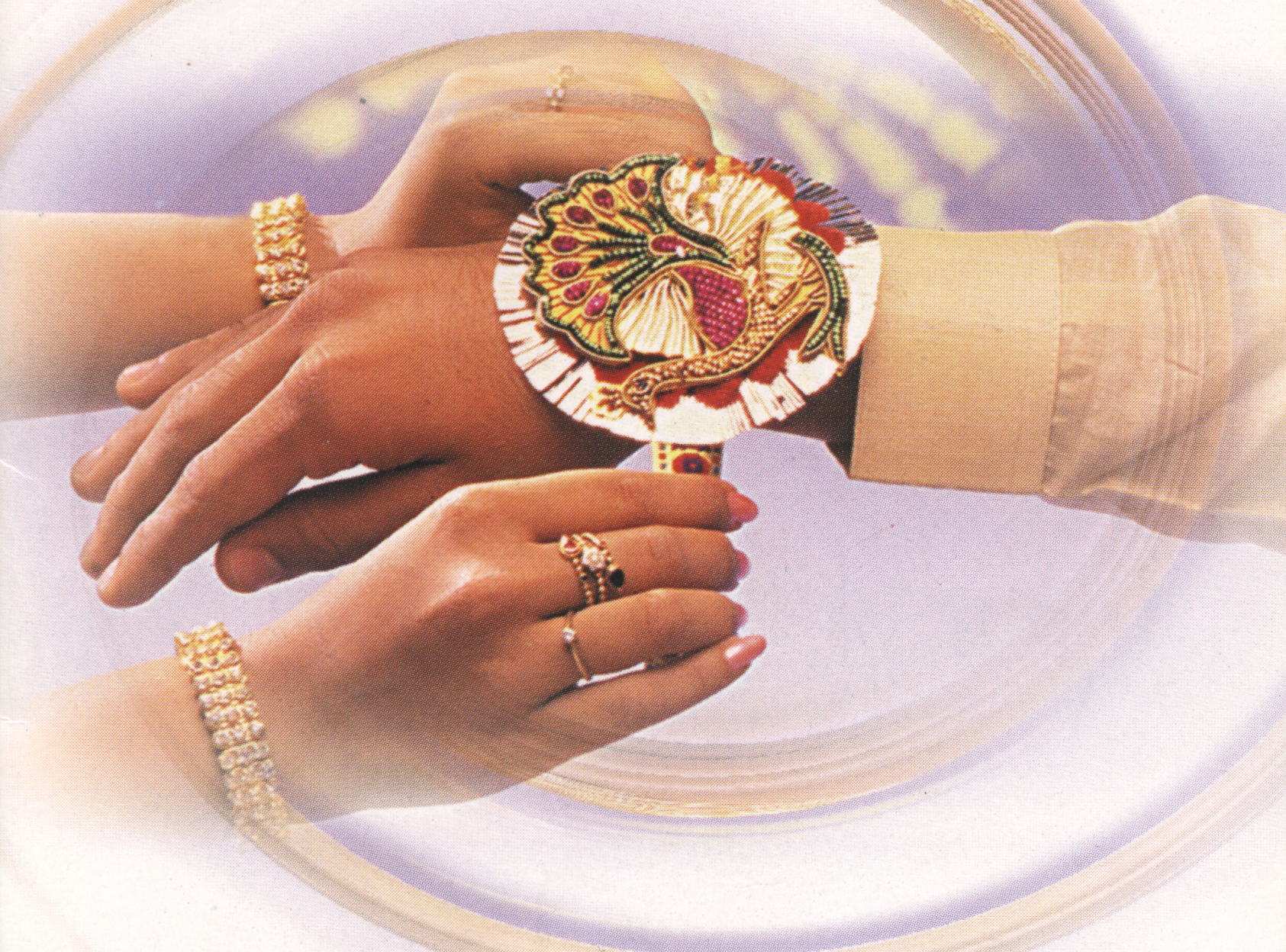 Rakhi Celebration
Rakhi is a festival of joy and care. In this, the sister puts tilak with roli and few grains of rice to her brother and then ties Rakhi on the wrist of her dear brother for his long life and the brother promises to stay beside her in every ups and downs in life and protect her from every harm. The brother and sister then exchange gifts as a sign of love and care. Rakhi is the festival especially for brothers and sister. This is the reason that, on the day of Rakhi there is no charges for females travelling in Haryana Roadways, so that no brother
'
s hand is left without a Rakhi. Whereas in Jammu the people start flying Kites a month before the festival, in which kites of variety of texture and colours, small and large are included.
Though the methods of celebrations are different but the motive is same. This festival shows the relation and love between a brother and sister. The bond between a sister and brother is one of the strongest bond as they have been together in every phase of life together and they grew up together. They understand each other more than anyone else could. Not only in India but Rakhi is celebrated world-wide including Nepal, Bangladesh and many more. Now in the age of advancement the siblings living far from each other celebrate the festival by sending each other
Rakhis
, Gifts, Sweets. In this way, they get to be in the festival together without physically being present with each other. This is the festival in which Caste, religion, distance, age etc doesn
'
t matter at all, all that matters is the love and bond between a brother and sister.
Steps in Rakhi Celebrations:
Arrange a "Pooja Thali" (with beautiful rakhi thread, roli or kumkum powder, rice grains, diya, agarbattis and variety of sweets on a clean metal plate).
Then sister performs "Aarti" for his brother with this Pooja Thali for his long life and success.
The sister then ties the holy thread of rakhi on the wrist of her brother's right hand.
The sister puts a "Tilak" on the forehead of his loved brother with roli.
The rice grains are dispersed on his head.
Then the sister offers sweets to his lovable brother.
Finally, the brother presents a gift or money to the sister and oaths to save her from every ups and in life.